Certified Scrum Product Owner (CSPO) training
This course is an intense introduction to Agile Product Management, requirements definition and the Scrum framework.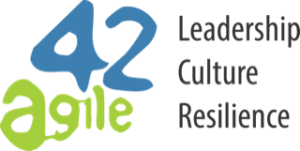 Leading a successful Agile transformation requires new practices that help your organization best support your business goals, respond effectively to change, help leaders guide teams, make the right technologydecisions and much more.
This highly interactive introduction to the principles and practices of Agile/Scrum leads to the group creating a real product backlog. Starting by defining a product vision, the group works through each phase of the requirements definition process, creating each artifact in full, and learning how to evolve the agile requirements needed to iteratively and incrementally deliver the valuable products your customers need.
Structure:
Understand the principles underlying agile methodologies and how to apply them in a team context
Gain a common vocabulary and understanding of the Scrum framework, including the roles and responsibilities of the ScrumMaster, Product Owner and Development Team and how to collaborate with them
Learn how to write effective user stories that meet the INVEST criteria, and practice breaking user stories into smaller stories using the nine patterns for splitting user stories
Create a viable project vision, release a forecast and visualize progress for an agile project. Discover how documentation, governance and reporting differ between a PMI and an agile project
Experience the product definition process, from visioning to user stories using such tools as Lean Product Canvas and User Story Mapping
Practice estimating value and using the Business Value Game for managing conflicting stakeholder priorities
Learn how to create a release forecast without defining each and every requirement at the outset. Understand agile product discovery and the power of iterative methods for risk management
Learn the characteristics of good, well-formed user stories and how to create them in a structured way
Learn through doing, building an actual product vision, release forecast and backlog from start to finish
Understand how to make progress visible and how to facilitate successful delivery of a project to a fixed date and/or fixed time
Attending the entire course qualifies you to receive the Certified Scrum Product Owner certification.
Ideal for product owners, product managers, business analysts (BAs) and business stakeholders and representatives looking to apply the Agile/Scrum principles and practices.
PDUs and Scrum Alliance SEUs (toward CSP certification): 14
We provide this course in collaboration with agile42.
Time: 10:00 – 16:30 (GMT +2:00)
Duration: 2-day (remotely usually 2 x 6.5h)
Other dates: 27th November (Lasse Ziegler)
Early bird price: 1095 Eur + VAT (offer ends 1 month before the course)
Standard price: 1295 Eur + VAT