2021thu30dec(dec 30)13:00fri31(dec 31)17:00Getting started with GraphQL13:00 - 17:00 (31)(GMT+02:00) View in my time Trainer: Roy Derks Event Type :GraphQL,JavaScript,React
Event Details

Interested in learning GraphQL? Or having a hard time to get started? Perfect! In this one-day hands-on workshop you'll learn how to setup and use GraphQL in your next JavaScript project. This workshop consists of two parts: First you'll learn how to use a GraphQL server with Apollo Server and play around with the endpoint using GraphQL. After the "backend" part is covered, you'll create a frontend application using React and Apollo that can extract and mutate data using GraphQL easily.

Structure:
What is GraphQL
Basics of GraphQL queries
Basics of GraphQL mutations
Setup React Apollo
Execute queries with React
Execute mutations with React
Prerequisites:
A computer with node and npm installed
JavaScript knowledge
React knowledge
---
About the course
Duration – 1 full day workshop, split in 2 parts (4 hours 2 days in a row) (for more information please contact info@NineBrains.eu)
Standard price – 349 Eur + VAT (2 weeks before the course, price change to Late bird – 399 Eur + VAT)
Date – to be announced (if you're interested, please contact info@NineBrains.eu)
Location – online
Time

30 (Thursday) 13:00 - 31 (Friday) 17:00(GMT+03:00) View in my time
Trainer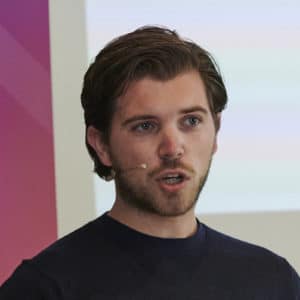 Roy DerksRoy Derks is a serial startup CTO, developer, author and conference speaker from Amsterdam. He has been working with React, TypeScript and GraphQL for the last 5 years and hosted workshops both remote and onsite all over the world. Currently he is leading the engineering teams at Vandebron, a renewable energy scaleup in the Netherlands.