2021tue28sep(sep 28)13:00wed29(sep 29)17:00Getting started with React13:00 - 17:00 (29)(GMT+03:00) View in my time Trainer: Roy Derks Event Type :JavaScript,React
Event Details

Always wanted to get started with learning React? In this workshop you'll learn React principles, such as the React composition model and the one-way explicit data flow. Also, we'll be handling topics about state-management, data fetching with React Hooks and routing. After this workshop you'll be able to build a React application all by yourself, with the knowledge of best practices!

The workshop will consist of both lectures and assignments, which you can work on in pairs. For this the basic React features will be used and you'll hands-on learn how to handle them.

Structure:
What is React?
Components
State & props
React Hooks
React router
State-management
Prerequisites:
A computer with node and npm installed
JavaScript knowledge
---
About the course
Duration – 1 full day workshop consisting of three parts, with lecture and exercises, split in 2 parts (4 hours 2 days in a row) (for more information please contact info@NineBrains.eu)
Standard price – 349 Eur + VAT (2 weeks before the course, price change to Late bird – 399 Eur + VAT)
Location – online
Time

28 (Tuesday) 13:00 - 29 (Wednesday) 17:00(GMT+03:00) View in my time
Trainer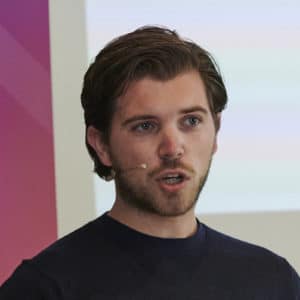 Roy DerksRoy Derks is a serial startup CTO, developer, author and conference speaker from Amsterdam. He has been working with React, TypeScript and GraphQL for the last 5 years and hosted workshops both remote and onsite all over the world. Currently he is leading the engineering teams at Vandebron, a renewable energy scaleup in the Netherlands.